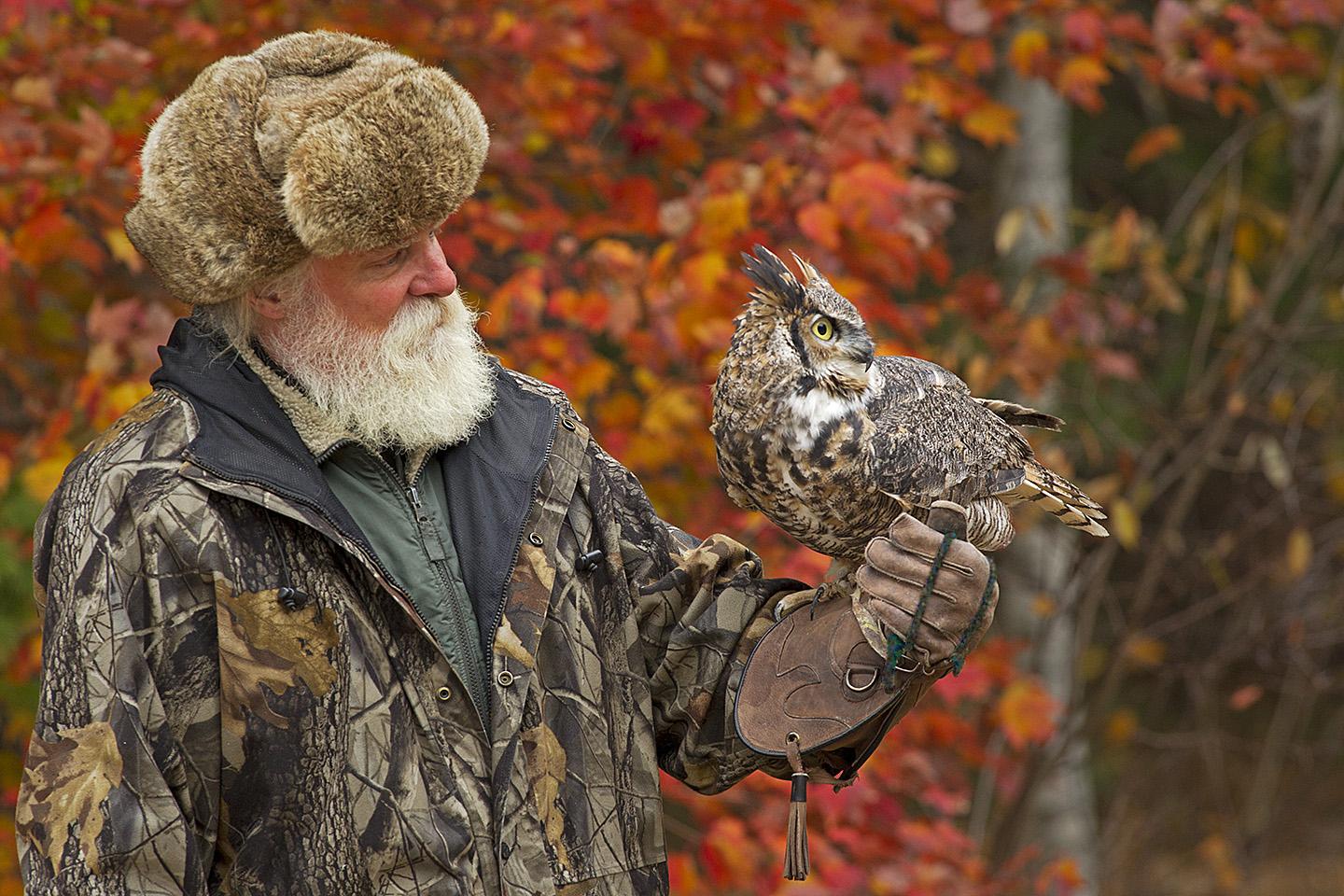 At the Annual Meeting on October 22, 2022, the Forest County Association of Lakes hosted keynote speaker Christian Cold, a retired DNR Wildlife Specialist, speaking on the topic of Wildlife Ecology and Management, with emphasis on forest and wetlands
About Mr. Cold
Christian W. Cold is a retired wildlife technician and educator for the Wisconsin Department of Natural Resources, Bureau of Wildlife Management. Based at Ladysmith, he continues to serve as a mobile, non-formal educator, who travels extensively throughout Wisconsin offering programs on wildlife and related topics of natural history to schools and adult audiences. His presentations typically include the display and interpretation of live, native animals which he maintains for this purpose.
Mr. Cold is a 1991 graduate of UW-Stevens Point, with a Bachelor of Science in Natural Resource Management & Wildlife, with an emphasis in Environmental Education.
He is a licensed falconer (since 1970) and former bird bander (28 years). In his spare time he maintains a fleet of educational animals, takes nature hikes, hunts, fishes, wades & snorkels in area streams, reads and writes articles on natural history, and collects fossils, insects and other natural history objects. He lives near the Flambeau River with his wife Susan.